Submitted by

admin

on Mon, 2020-05-25 12:41
It won't be long before travel restrictions are lifted and travel to and from certain counties will be allowed again. The prospect of travel after months of lockdown will be a huge relief to many and we expect to see a surge in demand for holidays and new opportunities to get away from the frustrations and limitations we have endured at home over the past weeks.
However, what will travel look like and how will it affect us?
We can certainly expect significant changes to how we travel, what is expected of us and the preparations we need to make in advance of leaving home. Ignorance of new rules will not prevent disappointment if you are turned away on check-in or arrival for failure to know what is required to comply with both domestic and international rules on social distancing and hygiene precautions to prevent the further spread of Covid-19.
Long haul travel to more exotic destinations is most likely to be restricted during the remainder of 2020 and for many Asian, African and South American destinations, it may well be that travel will not be allowed for a significant amount of time. However, within Europe we are expecting a collective effort to revive the summer season and short haul travel to kick start the tourist industry across Western Europe.
A number of resources are already being published and should be consulted before travel. The following will be of interest to any potential traveller this summer 2020:
IATA have published guidance for airlines who will be offering travel in the short term (summer 2020). Whilst not aimed at the general public this guidance will be of interest and will help you understand the challenges faced by airlines and how their new procedures are likely to affect your journey. Patience and co-operation will be vital to ensure flying remains safe and as stress free as possible.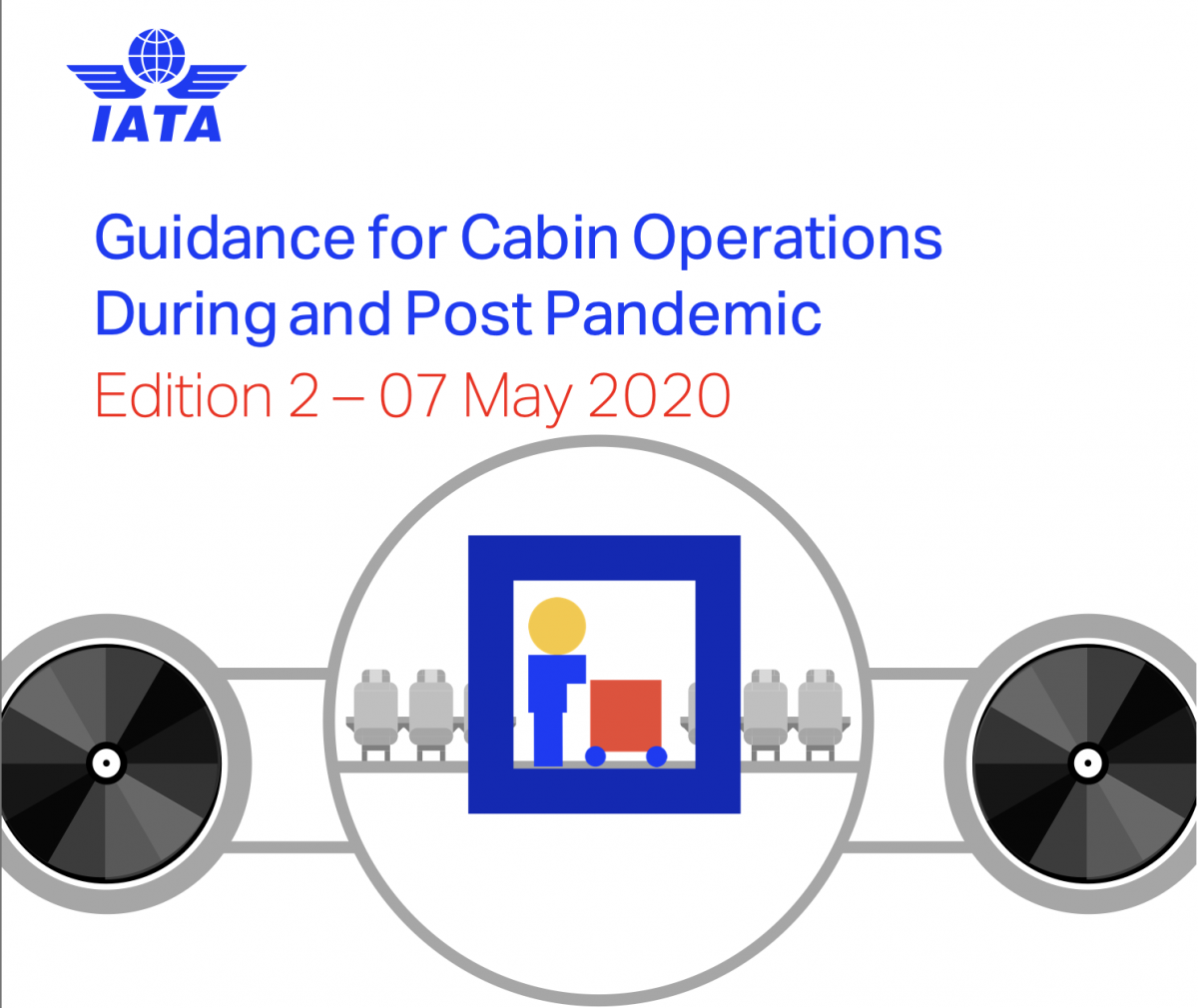 As we would expect, EasyJet are at the forefront of planning to re-start flights again as soon as the FCO allow international travel to start up for tourists. This short video helps explain what to expect at check-in and what you need to bring with you to the airport.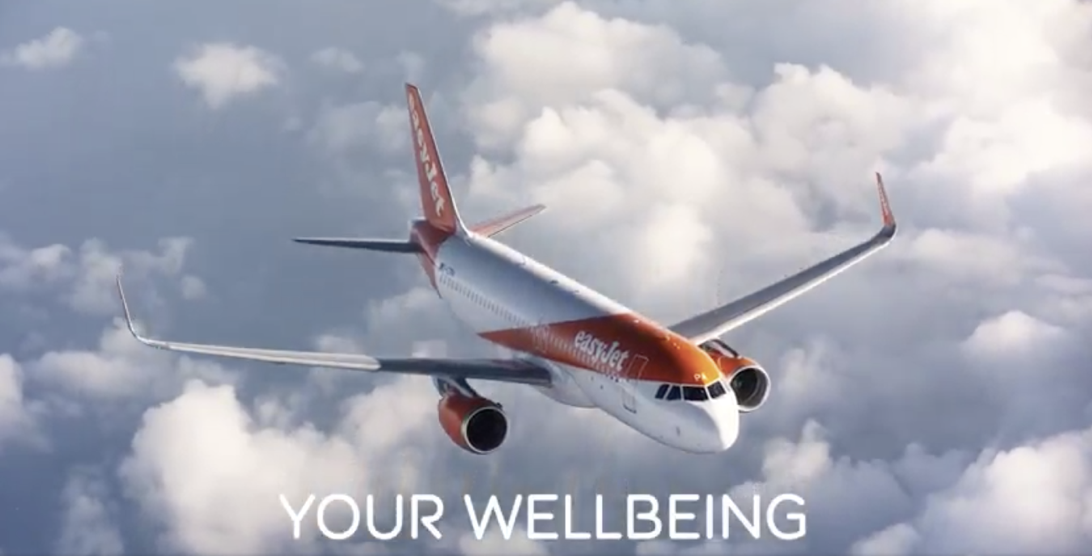 Travel will not be allowed freely for some time yet but routes will start to open up again as the pandemic abates in different countries at different rates. This IATA map regularly updates and explains which countries are allowing limited flights to arrive and depart.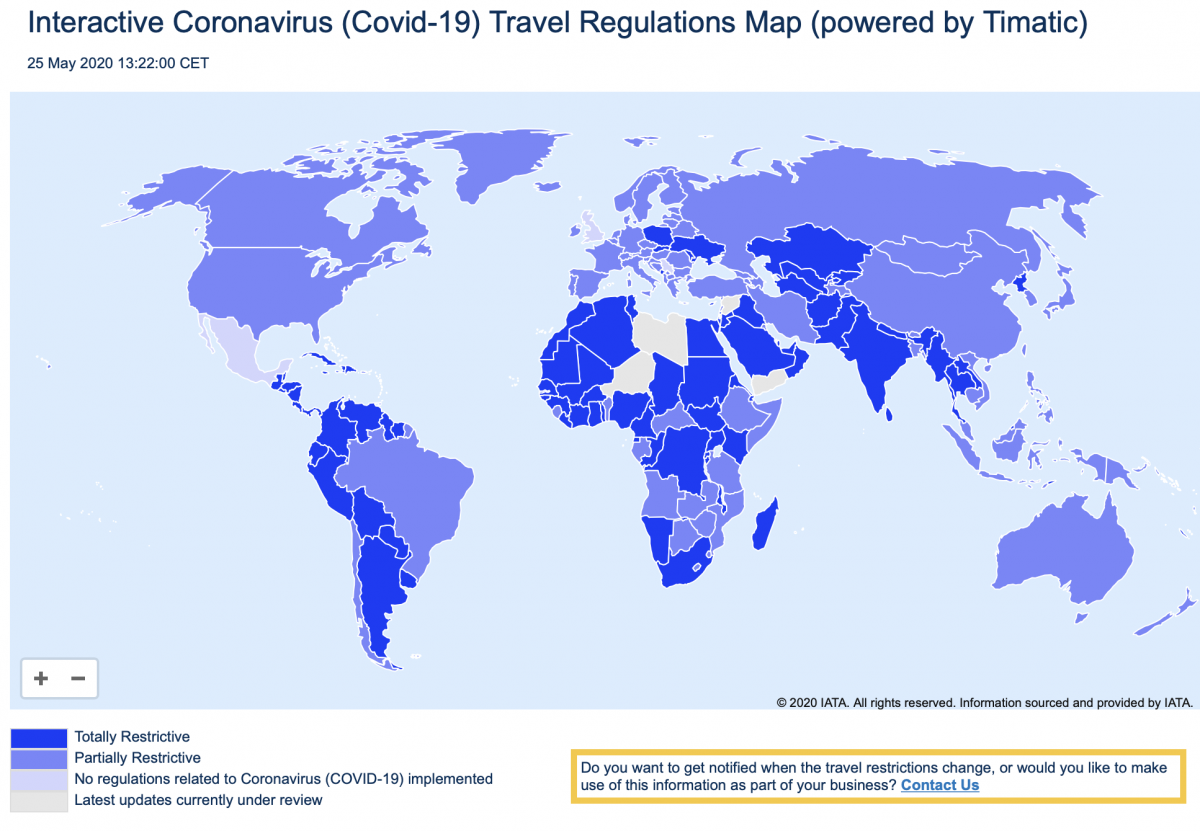 Copyright IATA 2020
One thing is for sure and that is we will all have to increase our personal hygiene and safety. Face masks will become the norm for some time yet, as will carrying hand gel and regularly washing hands to protect ourselves and others from spreading Covid-19. This BSI guide to face masks should be consulted. Travelling with a bandana tied around your face will most likely result in boarding being denied. Proper face masks should be purchased before leaving for the airport, expect to encounter problems if you travel unprepared.
Travel hygiene kits are becoming widely available (example kit) – failure to invest in one could seriously get in the way of reaching your final destination!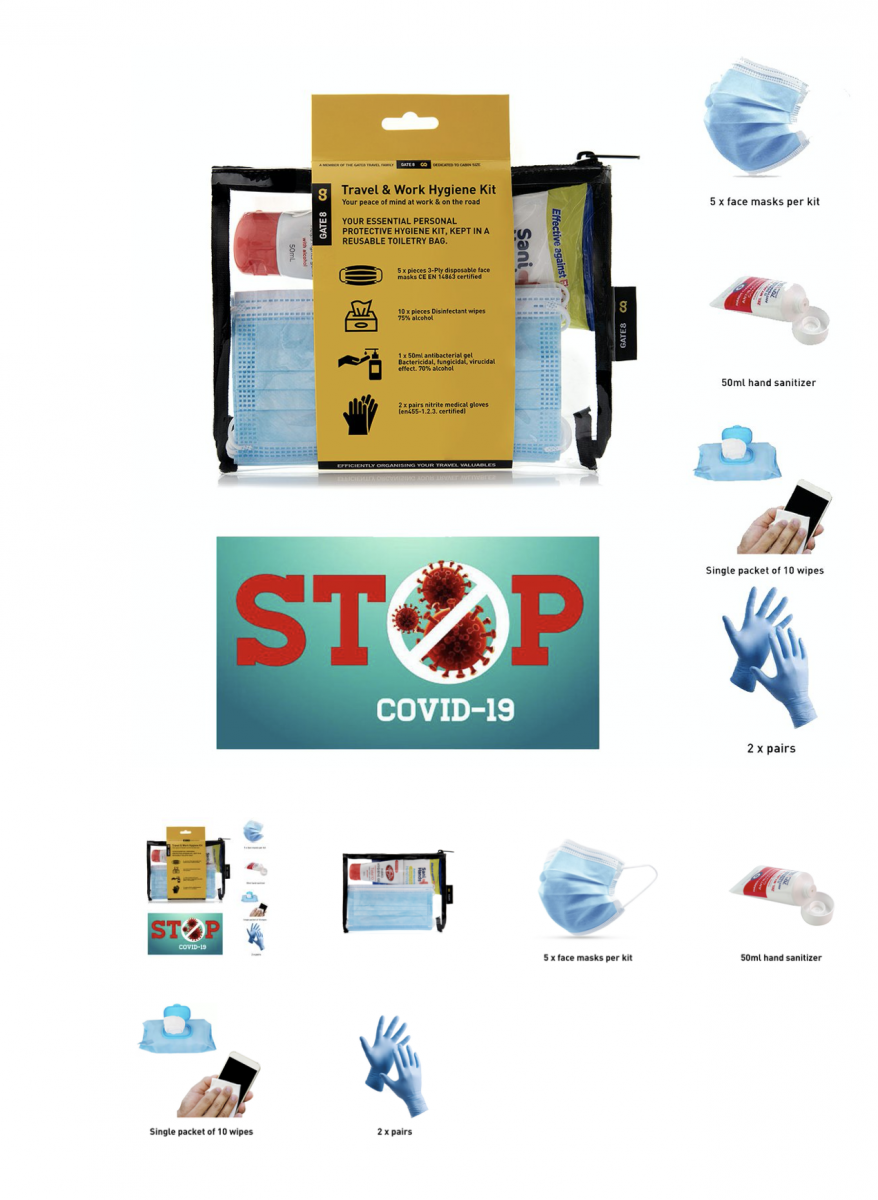 We will shortly be providing an update on how the opening up of travel again will affect your insurance and what you will need to do to prepare for your holidays once the pandemic is over. Travel is unlikely to feel the same for a long time yet and there will be additional complexities, frustrations and costs that will change how we all view international travel. We have come to take for granted freedom to move between countries. The new freedoms we are allowed will certainly be very different but by preparing, becoming more aware and thinking about how we behave around travel, it should certainly be possible to enjoy holidays overseas again soon.
Blog image: