Submitted by

harry_49544

on Wed, 2019-09-04 14:55
With the oceans covering 71% of the Earth, it's no wonder that people like spending time exploring them and taking part in water sports. Whether you go sailing or surfing, the seas have something to offer. One of the most interesting ways to enjoy the world's oceans is through scuba diving, this exciting activity has been enjoyed recreationally for many years now and there are more opportunities to get involved than ever.
You won't be short on things to do and places to go when it comes to scuba diving, there are an incredible amount of dive sites, schools, and clubs that are ready for anyone from a beginner to an advanced level. Starting off as a beginner and learning the ropes is sure to get you hooked and work your way up, or if you are already an avid diver then you know the many joys of scuba diving.
With so many places to go scuba diving in the world, it can be hard to decide on where to travel, you want to make sure you are experiencing the best dive sites and are diving in locations suitable to your skills. Here we can help by giving you some information about where to go for the best scuba diving in the world, with some key facts about the locations and why they are so good.
Malta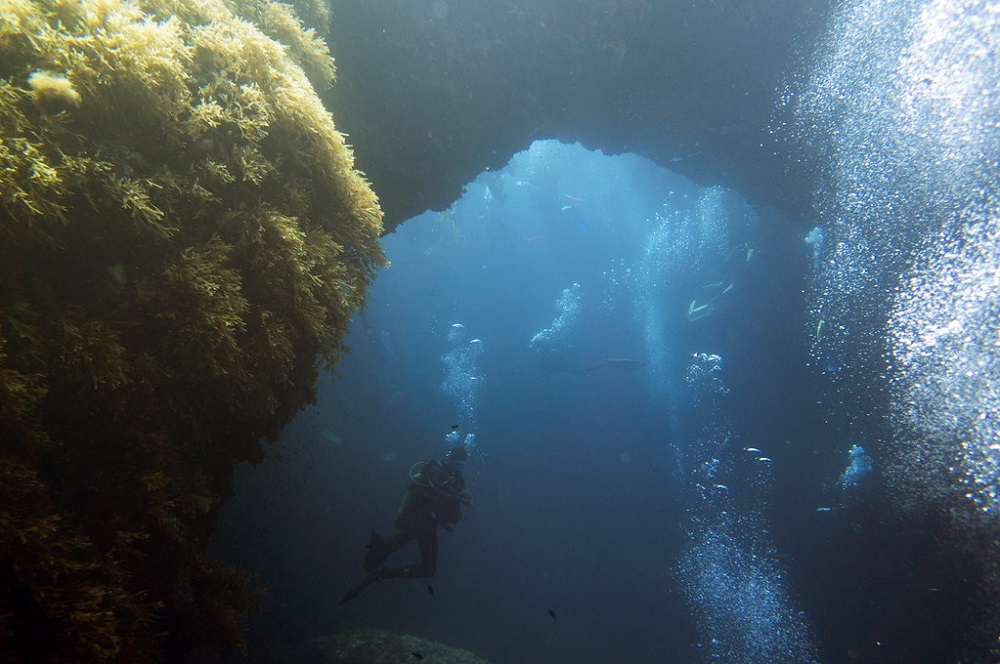 A top scuba diving location in Europe, Malta has plenty to offer on land and underwater. It is a country with a deep history stemming back to the time of the Roman Empire, for any history fans that also love a dive it is an ideal choice. Malta is host to some of the best dive sites in the world and has a reputation for being the place to go in Europe. There are a variety of dive sites that are suitable for beginners and higher, with plenty of schools to get you started if this is your first scuba diving holiday.
Malta has a good selection of dive sites, with The Blue Hole being its most famous location. The Blue Hole is a nice choice for beginners but really opens up for more seasoned divers that can dive deeper, it is quite a unique experience as you dive down the hole surrounded by walls with marine life and then swim through an archway into the sea with more sights. Another notable site is Cirkewwa, with a max depth of 36m, there is some interesting things to see here such as a P-29 wreck which was a patrol boat belonging to the Maltese navy, an arched reef and even a Madonna statue!
What makes Malta one of the best places to go scuba diving in the world is its safe but intriguing marine life, and how accommodating it is for all levels of experience. You can explore the islands and find what suits you best.
Great Barrier Reef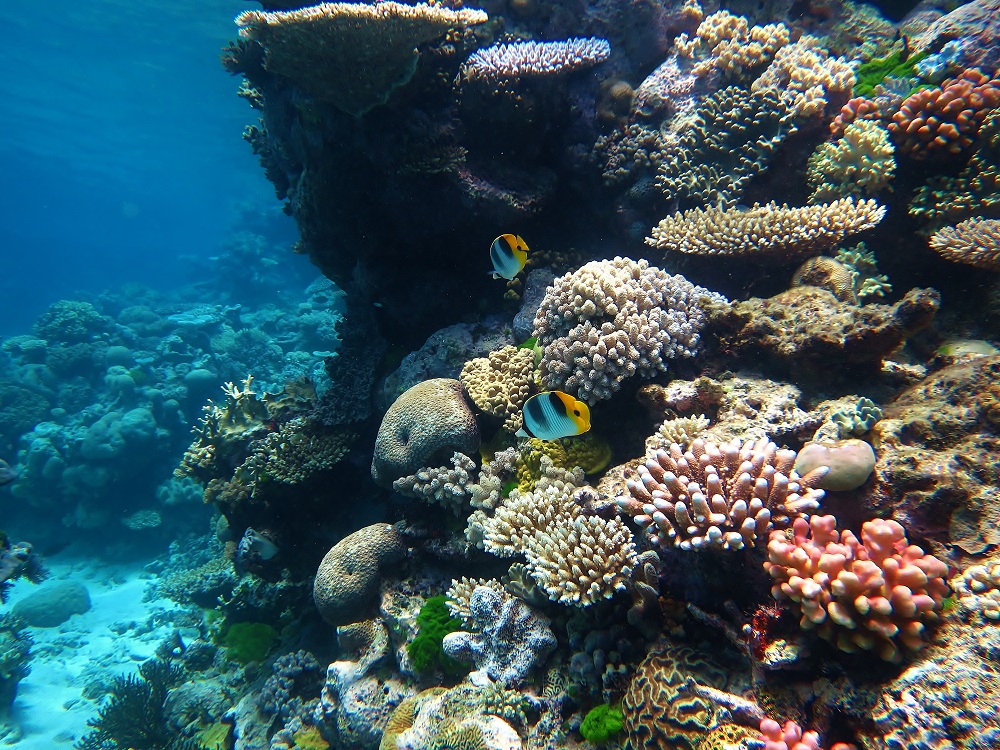 Going further to the land down under, you can find what are arguably the most famous sites with world-class scuba diving. The Great Barrier Reef is the largest reef system in the world, offering excellent biodiversity. There are wrecks dotted about that add some different options to the usual reef, and you are sure to find that the best scuba sites can be found here.
To experience this incredible location, you will have to travel quite far, but you can really make the most out of your trip. Australia has plenty to do and is a vast country that can really keep you busy, the weather is pleasant all year and it is viable to dive for pretty much the whole year too, leaving you open to visiting when you want. Getting to the Great Barrier Reef is usually done by a day trip on a boat, you can also embark on multi-day trips which are perfect for experienced divers that would like to see as much as possible. Being the largest reef system, finding those famous fish, turtles, and similar creatures will be a piece of cake. This really is a diver's heaven and at the top of many bucket lists, and you can understand why with it being possibly the most cherished and greatest diving location.
Croatia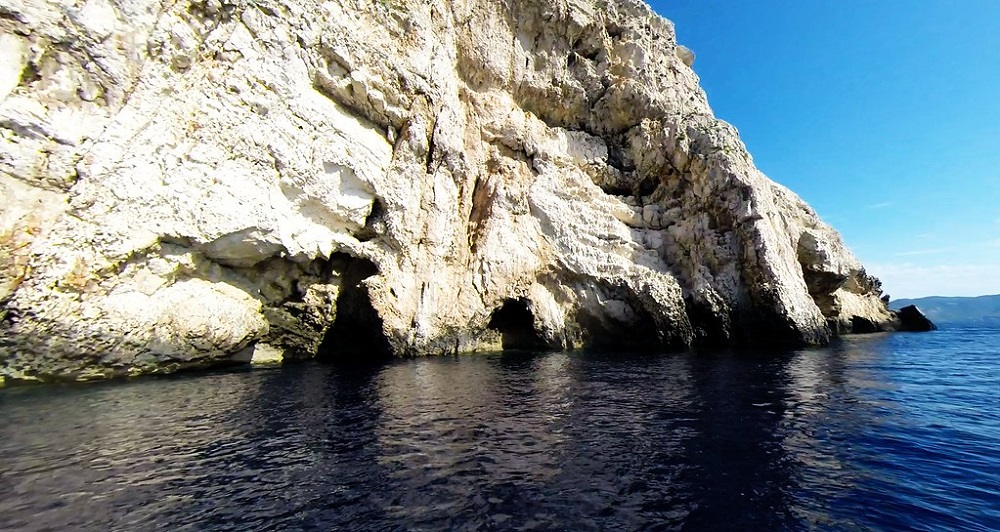 The coast of Croatia opens up onto the Adriatic Sea, with islands dotted about that are plentiful with scuba sites on offer. The Adriatic Sea is one of the most inviting bodies of water, with warm temperatures, calm conditions, and a mix of flora and fauna for you to admire. Croatia itself has a lot to offer, with plenty of countryside to relax in and old towns to wander, diving won't be the only thing bringing in tourists.
The best places to go scuba diving in Croatia are Bisevo Grotto and the Wreck Of The Taranto. Bisevo Grotto (Blue Grotto) is a sea cave full of life such as octopi and lobsters, but the main appeal occurs around 11:00, when the sunlight enters the cave creating an ethereal blue glow, giving the cave its name. The Wreck Of The Taranto is an excellent wreck dive after a WW2 merchant ship sank with tractors on board, which can be seen today, it became overrun with aquatic life. There are plenty more wrecks and natural dive sites available, but to get started you will need a permit to dive which can be acquired through a dive centre or a club.
Honduras
Of all the best places to go scuba diving in the world, Central America has a good selection. Honduras in particular has an array of the top dive sites, with a few islands off the coastline that bring diving to life. The mainland of Honduras has a rich culture and history, with potential to see Mayan ruins and much more, so if you take a scuba diving holiday it is worth going there as well as the islands.
The Bay Islands have many dive opportunities, with whale shark sightings, a mix of reef and wrecks, and splendid animals. Roatan alone has sites such as Marys Place that are host to beautiful sights for advanced divers, with coral canyons and a lot of life. Utila Island is smaller but is home to over 90 dive sites that are excellent for beginners and qualified divers.
Malaysia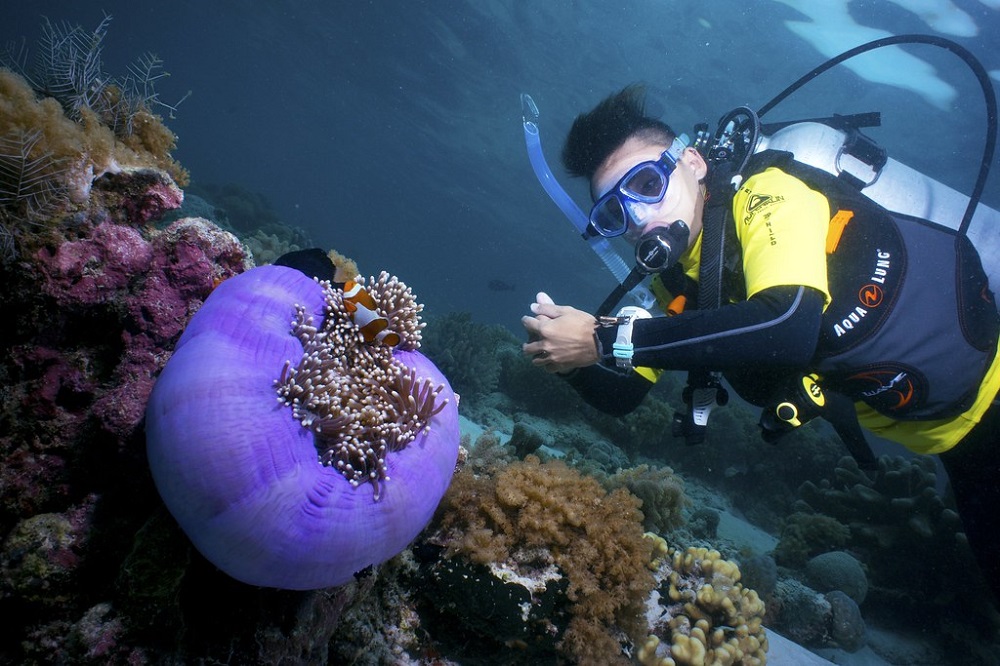 For scuba diving in Asia you will be spoilt for choice, most often the conditions are superb and around Asia, you will find the best places to go scuba diving in the world. A notable one of these places is Malaysia; the options here are plentiful and full of schools and centres for beginners to learn the ropes. Malaysia is a stunning place, with cities modern and old, bountiful wildlife in national parks and beyond, and of course scuba diving.
Diving can be done practically all year round as conditions are usually calm, there are also protected areas that will allow for the dive sites to stay cleaner and keep wildlife plentiful. Malaysia has the world-renowned Sipadan, with impressive biodiversity and 12 dive sites to choose from, here you can find barracudas, sharks, turtles and more; there is a limit to visitors so that the flora and fauna can be protected, this is both a positive and a negative as it means the place retains its beauty but you must book in advance to ensure a dive. This is part of the Malaysia Borneo which seasoned divers will find to be a better experience, for those looking to learn Peninsula Malaysia is the better option, with Tioman Island and more gorgeous scuba sites.
Vietnam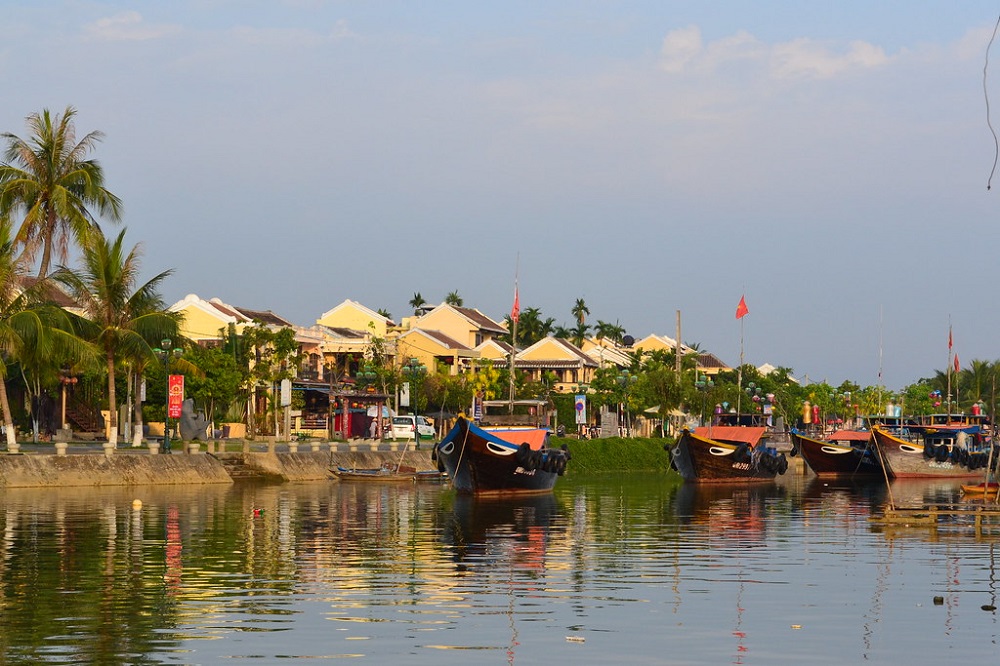 Even though it has some of the best scuba sites in the world for laid back and new divers, Vietnam is relatively unknown when it comes to talking about where to travel to for quality dives. This lack of recognition can seriously work in your favour as you could find it quieter than the usual famed sites. If you are looking for something a little different for your diving trip, you will not be disappointed by Vietnam, it is a breath-taking country with friendly locals, a huge stretch of coast, and a collection of attractions. Not only is there plenty to do and see, it is quite cheap once you are there, so it's perfect for those with a bit of a budget or who are just beginning in their scuba journey.
Nha Trang is the primary area for scuba diving, it is a hub that will provide calm and clear reefs, and plenty of schools which will fit the bill nicely for new divers. The variety and amount of ocean animals may be lacking here but it still has pleasant dives where you can really get the hang of diving; places such as Madonna Rock will not be as amazing if you have been to the Great Barrier Reef, but it is still worth a mention for newbies and those looking for a relaxed time. However, if you are looking for some more advanced sites, Hoi An, Phu Quoc, and others can satisfy you with more depth and wildlife.
Iceland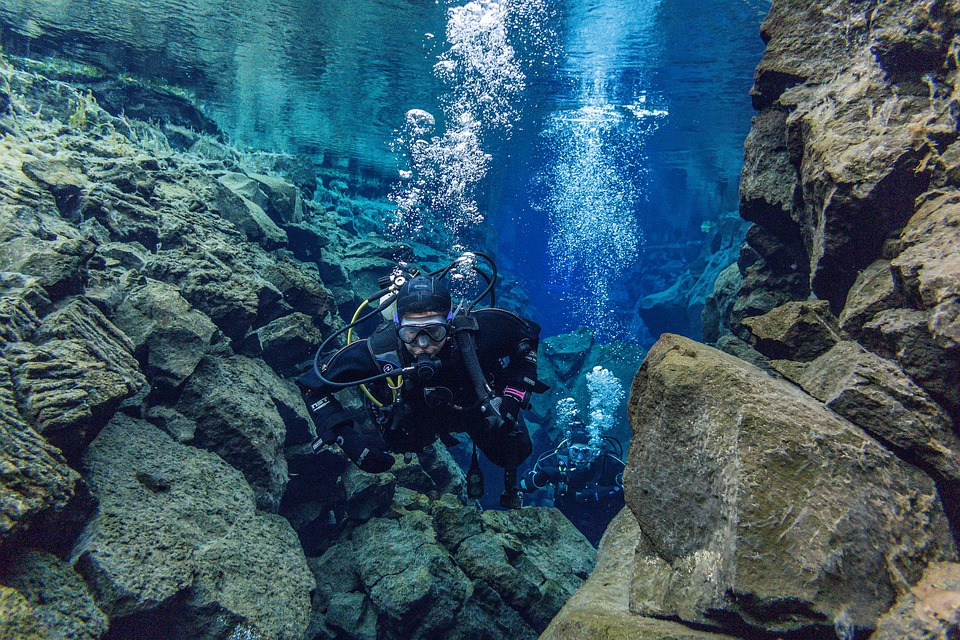 Unexpectedly you can find a few of the top dive sites in the world in Iceland. This fairly small country certainly has some impressive views above water, but underwater it has some attractions that are now known to be hugely appealing to an avid scuba diver. The country has some volcanic activity, hot springs, and rugged terrain, making its great scuba sites rather special and a change from other locations on this list.
Found on a tectonic boundary where two continents meet, Silfra is the prime destination when it comes to diving in Iceland. You won't be spotting lots of exotic aquatic life, rather you will be taking in the otherworldly views with superb visibility, the water here is some of the clearest in the world. The other appealing choice in Iceland is Strýtan, here you can discover hot springs with underwater chimneys, Strýtan is protected and the peculiar situation underwater has developed its own special animal and plant life; this site can go quite deep and being a qualified diver is preferable.
Egypt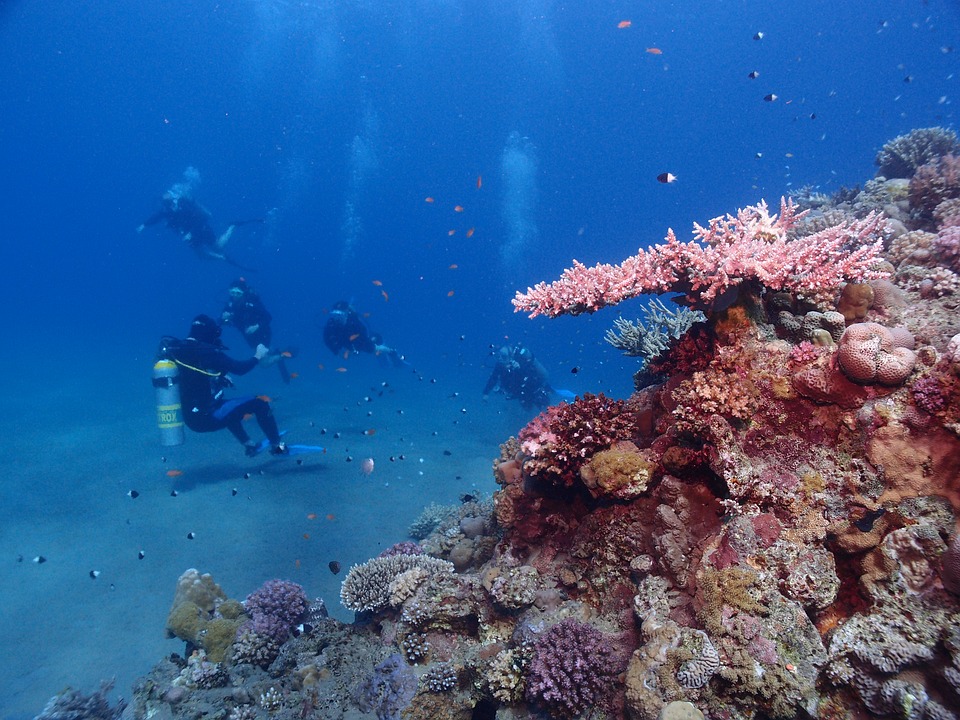 There is no doubt that Egypt is a hot tourist destination, the pyramids, culture, and cities are notorious. Offshore from Egypt is the Red Sea, home to a mass of the best scuba sites that people flock to go and experience whilst taking in the rest of the country.
Finding a resort will be a breeze in Egypt, these are a smart choice for anyone that travels just for one of the best scuba diving holidays; you can engross yourself in the scuba life while staying in a comfortable location with likeminded people. An incredible amount of dive sites can be found in the Red Sea, seeking out tropical fish, reefs, and wrecks will be effortless for anyone. If seeing the pyramids and history of Ancient Egypt is on your bucket list, then diving in the Red Sea definitely needs to be added alongside it due to its top dive sites.
(please note at the time of writing the FCO advise against flying into Sharm el Sheikh)
Hawaii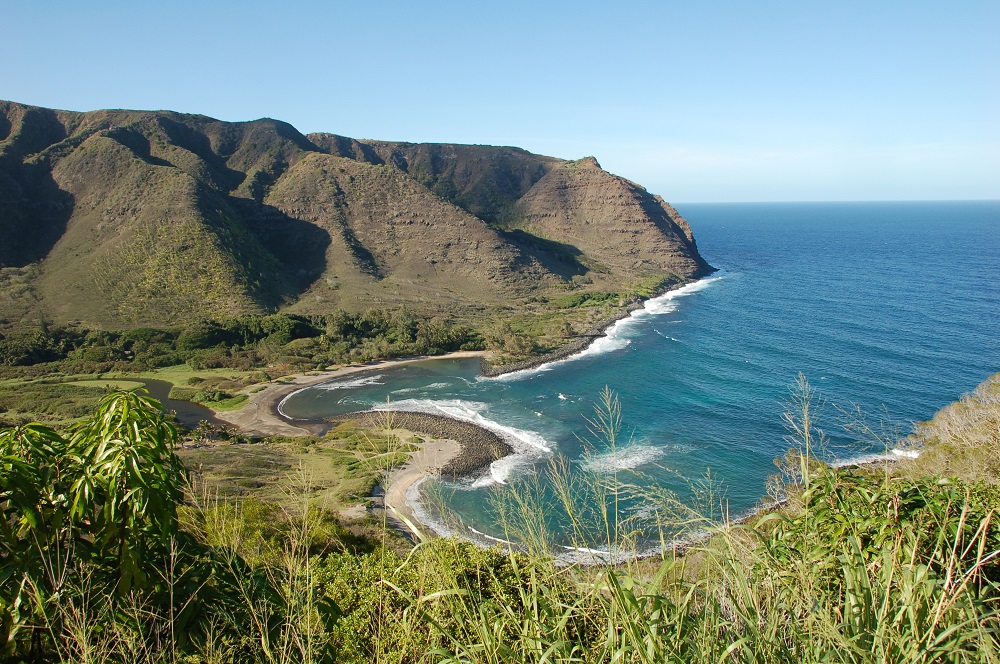 Any water sports enthusiasts will love Hawaii, famed for idyllic surf spots and world-class scuba diving, it is a dream location. The group of islands are part of the US but have a somewhat different feel, being located in Oceania and holding their own history. There is well-protected life in Hawaii, so expect to see some impressive flora and fauna on and around the islands. It can certainly be said that Hawaii has contenders when it comes to the best scuba sites, it has some special options that other places do not and generally has a relaxed atmosphere.
There is so much to see in the waters of Hawaii, especially one of a kind experiences such as the manta ray night dive. On the big island Hawai'i you can expect underwater lava formations and manta ray sightings, Moloka'i has a 30-mile long reef, a mix of dive sites and opportunities to spot turtles, rays, dolphins, hammerhead sharks, Hawaiian monk seals and much more. Hawaii's leading dive sites are quickly becoming its main attractions.
Galapagos Islands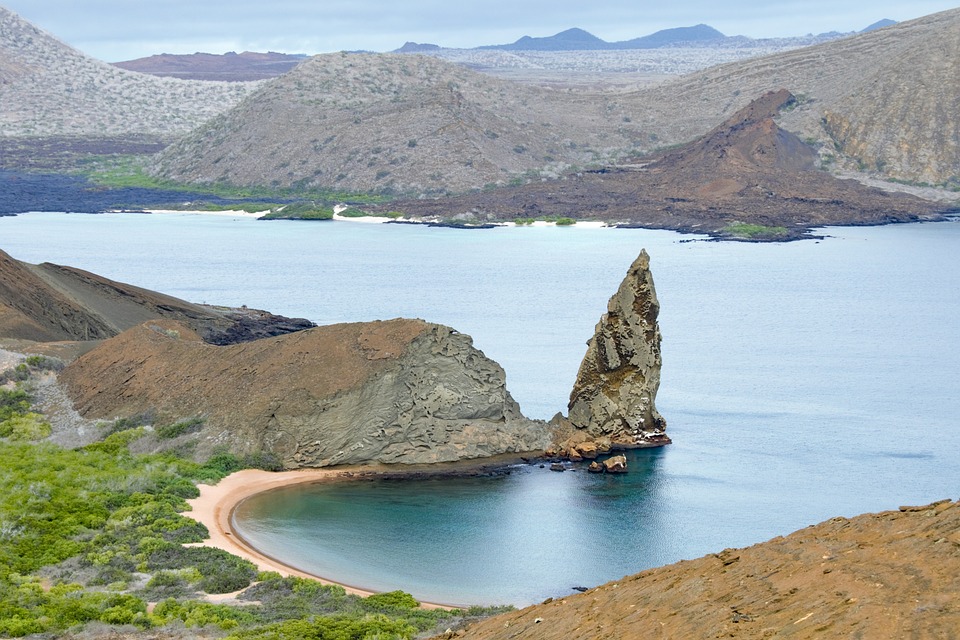 These historic islands are one of the best places to go scuba diving in the world. You will have an unforgettable experience on the Galapagos Islands, much like Darwin had when he spent time studying the creatures that inhabit the islands. If you want to experience diving here you should ideally be quite an experienced diver and comfortable in the water as the conditions can be tricky, nonetheless it is highly worth the challenge.
The main attraction in the Galapagos Islands is Darwin Island, here you will find the special and often exclusive sea creatures, as well as some underwater geography that will astound you. Of course, there are an array of other islands each with enticing dive sites, such as Shark Point for whale shark sightings, and Kicker Rock that is host to turtles, rays, and the Galapagos marine iguanas among others. You can dive all year, with two main seasons being the warm season and the cold, no matter when you decide to dive you are sure to find it an ineffable experience.
Where To Go First?
So those are our best places to go scuba diving in the world, this top 10 is only an insight into the world of diving, there is so much to do and see; which location entices you the most?
When you are looking at taking a scuba diving course or travelling to one of the many scuba sites, it is important that you think about safety and how best to have peace of mind. There are risks involved with scuba diving and plenty of equipment to think about, the element of adventure is certainly worth it but getting yourself insured is an excellent way to embrace the adventure with no worries.
Here at Snowcard we have great options for insurance in many adventure sports, covering you on your journeys around the world and within the sport. We have been providing high-quality insurance for over 30 years; our scuba diving insurance can be customised to fit your diving needs so that as you progress you can stay covered.
If you would like to find out more information about our scuba diving insurance then please get in touch with us today, you can get in touch with us by using our contact form or by calling us on: 01702 427273.
(disclaimer: please note that the original content provided in these blogs is supplied by third parties and Snowcard offer no warranty of accuracy or recommendation - copyright remains with the original authors and no reproduction of this content is authorised without the express permission of Snowcard)
Blog image: