Submitted by

harry_49544

on Mon, 2020-01-06 11:11
If you are going on an adventure holiday this summer, you will need to think about insuring yourself. Getting the right insurance is extremely important; this means having the correct policy level for your activities to be covered and knowing exactly how adventure travel insurance works. There are a wide range of options available, so by knowing how insurance works you can ensure that you have the best adventure travel insurance with the most suitable coverage.
Why Do You Need Adventure Travel Insurance?
The FCO advise all UK travellers to purchase travel insurance, whether they are going to Europe or further afield to a worldwide destination. The reason for this is that even if you think you don't need activity travel insurance or that you are okay taking the risk yourself, the fact is things can and do go wrong and when an adventure traveller is stuck in hospital without insurance or the funds to cover emergency treatment, it is the FCO who are contacted to help or advise. However, the FCO will not pay medical or repatriation costs and it will ultimately be up to you to cover any expenses incurred as a result of an injury or illness on an adventure holiday.
There is a significant misunderstanding about reciprocal arrangements for treatment in the EU if you have an EHIC card, as well as travelling to commonwealth countries like Australia and New Zealand where reciprocal rights for medical attention also exist. Whilst participating governments will allow UK travellers to access state medical facilities it is rare that there is no cost involved. Even if direct medical treatment charges are covered by the reciprocal agreement, more often than not there are other expenses that the injured adventurer has to pay themselves. These can include charges for medicines and dressings, crutches or supports, ambulance or transport costs. However, the biggest costs you are likely to have to pay, and which are not covered by reciprocal health agreements, are for search and rescue, air ambulance and repatriation to get you home to the UK. These costs account for as much as 60% of the costs incurred by insurers which is why travel insurance for adventure holidays is an absolute must.
The FCO estimates that as many as 1 in 5 travellers do not buy travel insurance, this figure is even higher in the under 25 age group. Average emergency costs are generally around £1,000 but serious injuries can result in significantly higher claims. Adventure travel insurance providers like Snowcard typically carry policy limits of £10 million but this is so you don't need to worry that you have enough cover. In 30 years insuring hundreds of thousands of adventure holidays, the largest claim paid by Snowcard was £150,000 for a kayaking injury. However, over the years Snowcard Insurance has covered a significant number of claims in the region of £50,000-£100,000. Whilst most claims are for minor injuries costing less than £1,000, claims in the region of £2,000 to £5,000 are typically what Snowcard expect to see for adventure and activity holidays.
What Are Common Travel Insurance Claim Costs?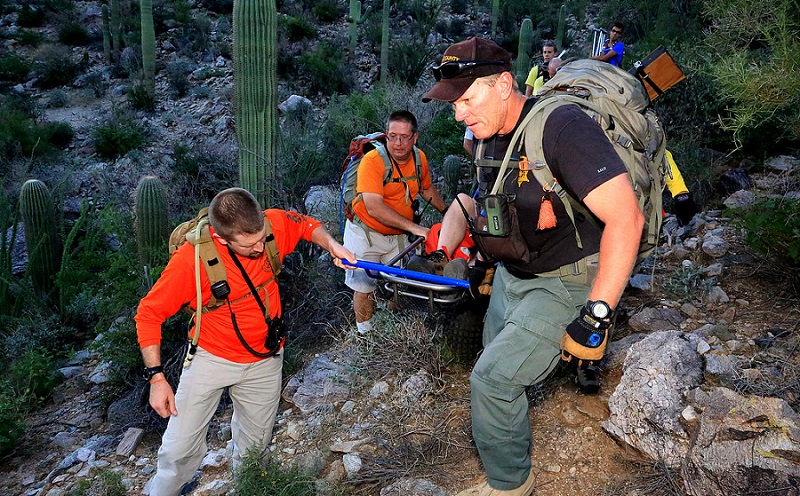 Here are some typical claims costs paid in 2018:
Foot injury hiking in USA £3,539.96
Facial injuries falling from bike in Europe £1,128.88
Fractured pelvis in cycle accident in France £15,969.38
Medivac by helicopter climbing in Switzerland £3,549.85
Wrist injury mountain biking in Italy £795.37
Dislocated knee mountaineering in France £1,027.96
Broken ankle caving in Spain £14,088.15
Altitude sickness in Nepal £1,042.06
Shoulder injury skiing in Austria £16,808.31
Twisted ankle hiking in Switzerland, airlift costs £4,411.42
Frostbite trekking in Nepal £1,836.35
What Is Included In Adventure Travel Insurance?
There are over 100 activities covered by our adventure travel insurance policies, with the chance to tailor the cover to your level of activity. Snowcard offer 5 options for insurance, each of which will include higher risk and level activities covered.
For all of these options, as standard, you will receive outstanding adventure travel insurance that provides medical and liability cover, plus rescue and repatriation, all up to £10 million. Our high-quality insurance also has customisable features, such as coverage for personal belongings, equipment, cancellations, and policy excess.
What Happens If You Are Injured Or Ill or An Adventure Holiday?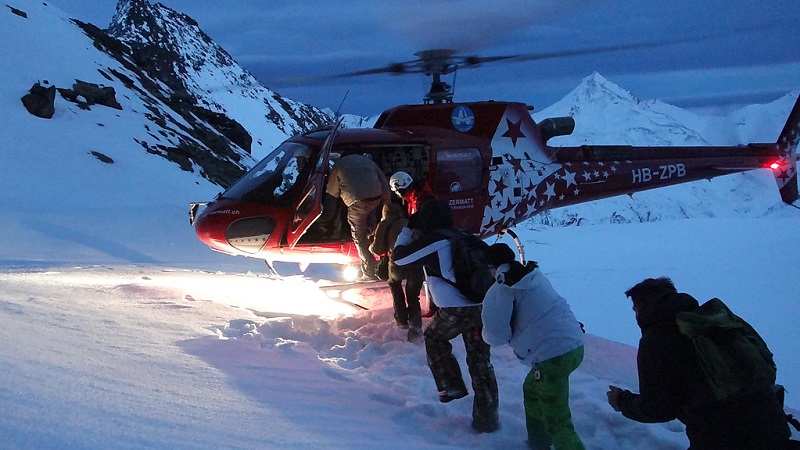 For most minor injuries you will visit a local doctor or medical centre in the resort or town you are staying in. You will be asked to pay for any medication or medical supplies which you will then claim back on your return from your activity holiday. Your Snowcard Insurance will cover these costs but you will need to keep receipts and doctors reports for the claims department to assess the claim.
For more serious accidents or illnesses where hospitalisation is needed, you must contact Snowcard's 24-hour emergency help line, International Medical Rescue, and your case will be managed by experienced multi-lingual staff. Medivac, helicopter and air ambulance costs will be guaranteed and where possible paid directly to the service provider on your behalf. You will be advised and guided through your repatriation back to the UK which depending on how soon you are cleared as fit to fly, is arranged as swiftly as possible.
With 30 years combined experience insuring skiers, mountaineers, cyclists, mountain biking, kayaking, scuba diving as well as many other varied adventure holiday activities, Snowcard, International Medical Rescue and Ageas Insurance have a proven track record in providing the best activity and adventure travel insurance. Discover our extensive list of activities covered, and how our leading insurance policies can benefit you.
Blog image: